What is AES-256-Bit Encryption?
The process of hiding plaintext data using the AES algorithm and a 256-bit AES key length is referred to as 256-bit AES encryption. It is the biggest AES key length size, the most mathematically complicated, and the hardest to crack. Get this and more with ExtremeVPN now!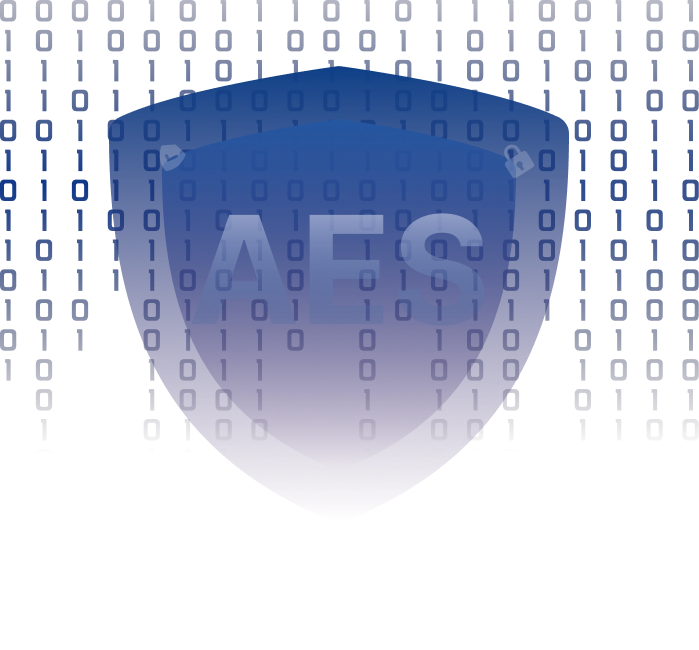 What is Encryption, and How Does It
Protect

Your Data?

ExtremeVPN is the ultimate solution to encrypt your online data. Data encryption, used in various security solutions, prevents unauthorized users from accessing your valuable data. Whether you transfer data over network cables or look at it on your disc at home, data encryption ensures that your contents stay safe and locked.

Nothing provides better encryption and security than ExtremeVPN's 256-bit encryption. Get ExtremeVPN now and protect your data from hackers and snoopers roaming freely on the web, waiting for you to make a mistake.
How Data Gets
Breached?
A data breach or leak occurs when sensitive, confidential, or protected data is exposed to an untrusted environment. Data breaches can occur due to a cyberattack, an inside job by current or former employees of a business, or accidental data loss or disclosure.
ExtremeVPN employs 256-bit military-grade encryption to establish a secure connection across an insecure Internet infrastructure. We safeguard your data as users interact with apps and websites through the Internet, and they can conceal specific resources.
Get The
Highest Level

of Security with ExtremeVPN

ExtremeVPN helps encrypt your internet traffic with a single click. It offers a cipher key that goes up to 256-bit size and encryption that can withstand cyber attacks. It's time to say goodbye to identity thefts and data breaches by employing the highest-grade encryption without worrying about privacy.

ExtremeVPN has the highest grade of end-to-end encryption to protect you on all your devices, be it desktop, smartphone, or tablet. We help you initiate a secure connection through our end-to-end encrypted VPN tunnel to transmit your data securely on all devices.

Our VPN servers can keep you secure by concealing your actual IP address and issuing you a virtual IP address from a different place. The principle of hiding your true identity behind a virtual identity eventually protects your actions and physical location from hackers and snoopers.
How does
AES Encryption

Work with ExtremeVPN?

Encryption is the driving force behind online anonymity. The idea of online privacy and security would be jeopardized without the act of encoding a communication. We recommend connecting to the Internet over ExtremeVPN's AES 256 encrypted servers to ensure that all of your conversations, sensitive information, and data are secure.

In reality, even if illegal access is gained, the intruder cannot decrypt the AES 256-bit encrypted data, ensuring the integrity of your data and privacy. As a result, AES 256 encryption is extensively used by organizations and individuals worldwide.
Frequently Asked
Questions
Have something in mind? We've got all your queries answered here.
Is AES 256-bit encryption compatible with all devices?
AES-256-bit encryption is a widely used encryption method supported by most operating systems and the latest devices. However, some old systems or devices may not support it.
How can I know if a certain file is encrypted using AES 256-bit encryption?
There is no definite way to know this. But one way to find out is to look for the file names – the encrypted files usually have specific extension tags such as .enc, .aes, etc. Moreover, some files contain metadata where you can check the methods used for the encryption process.
What are some advantages of AES 256-bit encryption?
From common users to websites, and high-scale businesses, AES 256-bit encryption benefits all. While users use it for shopping online or making banking transactions, many businesses, financial institutions, and government agencies utilize it to get advanced protection of their sensitive information.