How to Configure ExtremeVPN Manually on Belkin Router
Getting ExtremeVPN for your router is the most reliable way to secure your devices connected to Wi-fi. It works even for systems that don't support VPN connections.
You can set up ExtremeVPN on any device, including Belkin routers. For individuals that want to have more control over their freedom and security, they can manually set up ExtremeVPN on their Belkin routers. Want to learn how? Keep reading:
Factors to Consider:
Working Internet Connection
A router supporting VPN device
A Premium ExtremeVPN account (Click here to purchase it if you don't have one already)
To check your login credentials, you must visit the VPN member panel.
Sign in to the Member area using your ExtremeVPN username and password.
Your Login credentials will be available in the subscriptions tab. Scroll down to find it.
Write down and remember your ExtremeVPN username. To view your password, click the Eye icon, and it will display the password.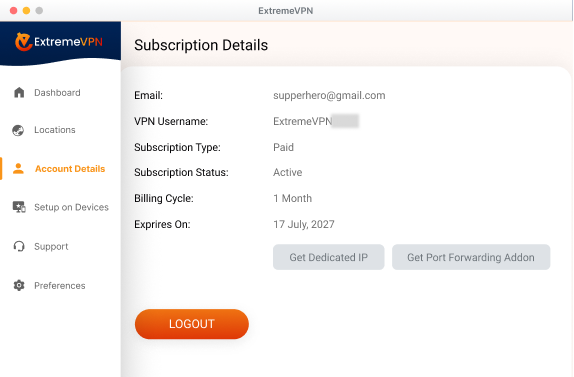 You can now use these credentials for manual configuration.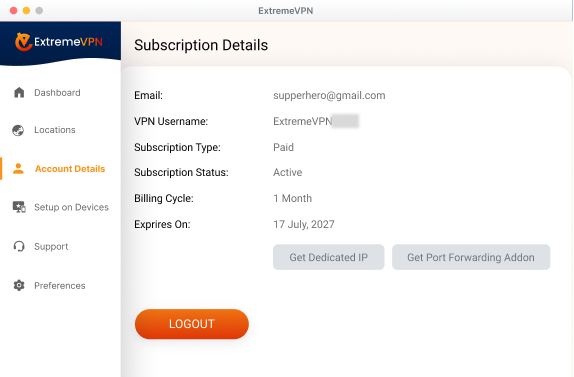 Go to your Router control panel and tap the Internet on the left side panel.
Choose the PPTP tab from the top menu.
Go to the WAN interface type and choose Dynamic IP Address.
Leave these two fields blank; MAC Address & Hostname.
Perform the following actions on the PPTP Settings:
Type in your Extreme login credentials.
Enter the server address you desire.
Change the Connection ID to 0, and in the MTU field, insert 1400.
Pick Keep Connection from the drop-down options in the Type field and then hit Apply.
It's done. Enjoy unrestricted access to the internet with ExtremeVPN.
Got help from this article? Let us know about your remarks in the comments section. We value your experience and recommendations.