How to Install OpenVPN on Buffalo Router
Setting up an ExtremeVPN tunnel on your router is the best way to secure your devices connected to Wifi. This process works even for devices that aren't compatible with VPNs.
Requirements
A stable Internet connection
A VPN-supported router
A premium account of ExtremeVPN (Click here to get a subscription if you don't have one already)
To find your VPN credentials, go to the member panel of ExtremeVPN.
Sign in to the Member area using your ExtremeVPN email and password.
The VPN credentials will be available in the subscriptions tab. Scroll down to check them.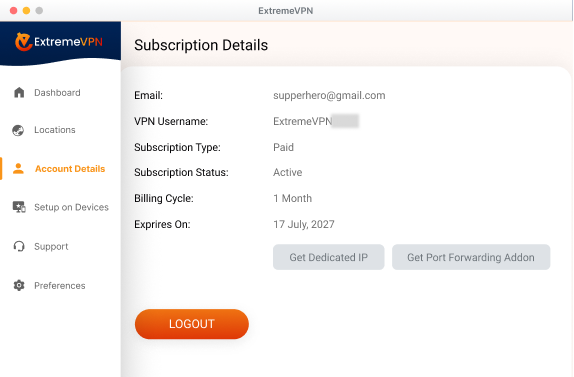 You can now view or copy your credentials.
Note down your username and view your password by clicking on the Eye icon button.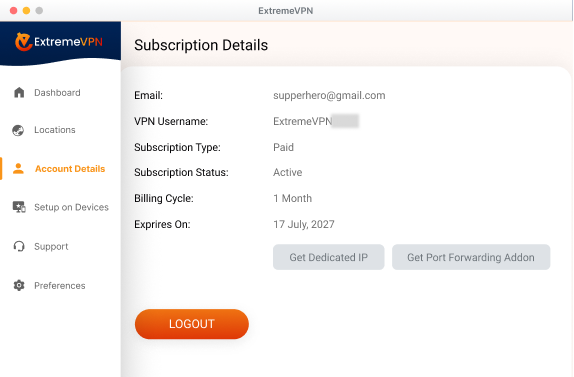 Once you've found the credentials, you can manually configure them.
Go to your router's control panel by inserting 192.168.0.1 in the server address bar. Sign in using your router's username and password.
After logging in, select the Administration Option available at the top right side and then click on the Commands tab on the lower menu.
Get the script file (UDP or TCP) from this link here.
Replace the username with the ExtremeVPN username you got through email.
Replace pass with ExtremeVPN password.
Type in the preferred server address below the Remote server tab.
After this, press the Save Startup button available at the bottom.
Now proceed to the Management tab and press Apply settings.
You will now be connected successfully to ExtremeVPN.
Got help from this guide? Share your remarks with us in the comments section. Your input matters to us and everyone else in our Cyber Security Community.