How to Setup ExtremeVPN PPTP on Dovado Router
Are you a privacy-focused person? Have concerns related to the security of your devices at home? No worries! ExtremeVPN protects your devices connected to home wifi, even those that aren't compatible with VPN connections. This guide will teach you how to set up ExtremeVPN on Dovado Router. However, to start, you must ensure the following factors:
Stable Internet connection
A Router supporting VPN connections
Premium ExtremeVPN account (click here to buy one if you aren't a new user)
To know your login credentials, you must visit the Member area of the ExtremeVPN application.
Sign in to the ExtremeVPN Member Area using your registered email and password
Your VPN credentials will be available on the subscriptions panel. Find them by scrolling down.
You can now view or copy them.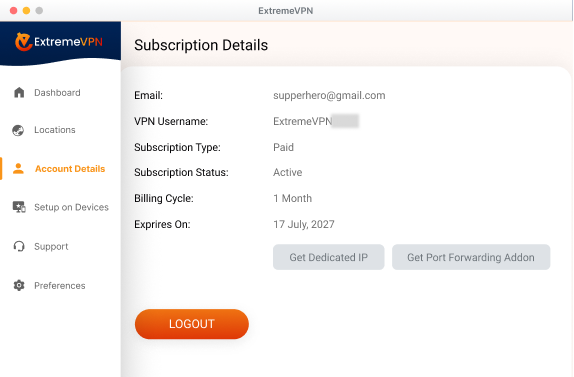 Remember your password and username. The pass is usually hidden. However, you can check it by tapping on the Eye icon.
Now use these login details to set up Dovado Router manually.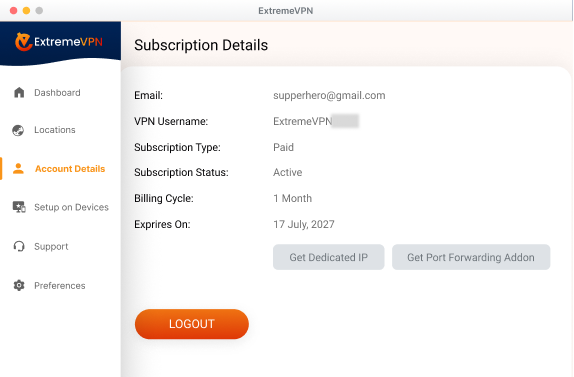 The first step to setting up ExtremeVPN on your device is connecting to your router. Don't know how to do it? Type and enter http://192.168.0.1 on your browser's address bar. It will redirect to the router's control panel. After this, you've to sign in using your login details.
Now, perform the following steps:
Choose Enable PPTP.
Pick Connect Automatically.
Set up a Profile name.
Enter the server address you prefer to connect to.
Insert your ExtremeVPN login credentials.
Change Echo Timeout to 60.
Choose MPPE Encryption.
Tap on Active Profile and click Save.
Finish the procedure by tapping Block traffic from the internal network and router to the internet.
That's it. Enjoy unrestricted access to the web with ExtremeVPN.
Got help through this article? Share your remarks with us in the comments box. Your recommendations matter to us and everyone else in the entire cyber security community.