How to Configure ExtremeVPN PPTP on D-Link DIR-600M Router
Setting up ExtremeVPN for your routers is a reliable way to protect your devices at home, including devices that aren't compatible with a VPN. This process will also ensure the security and safety of your devices connected to Wifi.
Requirements
Steady Internet connection
A VPN-supported router device
ExtremeVPN Premium account (Click here to purchase an account if you don't have one already)
To get your login credentials, please visit the VPN member area. Here are the steps to do it:
Login to the Member panel using your ExtremeVPN email and password.
You can find your VPN credentials under the subscriptions tab. Scroll down to check them.
Note down and remember your ExtremeVPN username. To see your password, click the Eye icon, and it will display the result (password).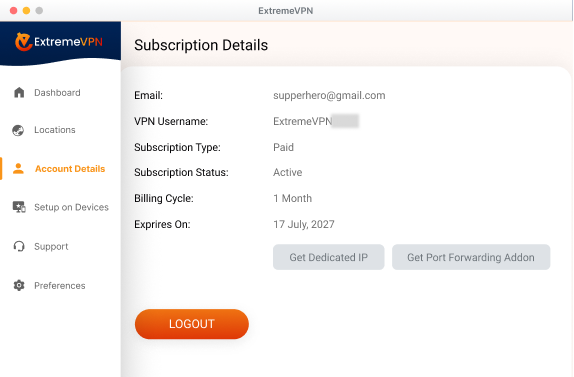 You can now use these credentials for the manual configuration of DIR DIR-600M.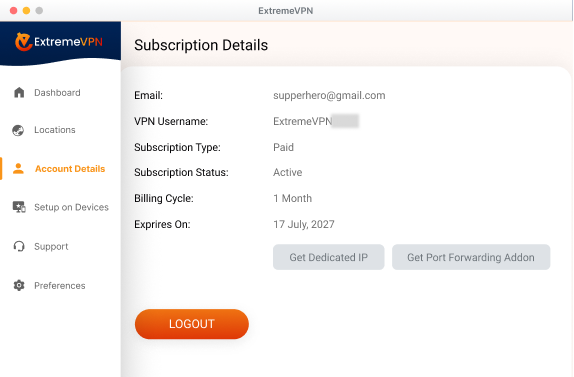 Go to your router's control panel by entering the following IP 192.168.0.1 in your browser. Sign in to it using your username and password.
Press Setup at the top of your screen.
Enter the following information now:
Enable: Checkmark it
Server: Insert your desired server address.
Select Auth as Auto.
Insert your ExtremeVPN credentials.
Default GW: Checkmark it.
Press Apply. Wait until the settings adapt to the changes and the VPN start connecting.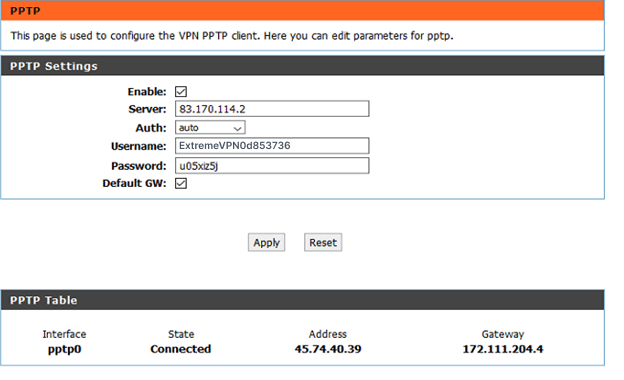 Your VPN connection has been established successfully.
How helpful was this guide? Share your remarks with us. You experiences matter to us and everyone else in our cyber security community