How to Configure ExtremeVPN PPTP on D-Link DIR-868L Router
Are your confused about how you can safeguard your devices at your home? No worries! Connect an ExtremeVPN tunnel on your router, and it will secure your devices connected to home Wifi, including those that don't support VPN connections.
Factors to Consider
Stable Internet connection
A VPN-supported router device
A premium account of ExtremeVPN (click here to get an account if you don't have one already)
In order to view your login credentials, you must go to your VPN member area. Here are the instructions to do it:
Use your username and password to sign in to the ExtremeVPN Member Area.
Your VPN credentials are available on the subscriptions panel. Scroll to the bottom to view them.
Remember your password and username. The pass is usually hidden; to view it, click the Eye icon, and it will display the password.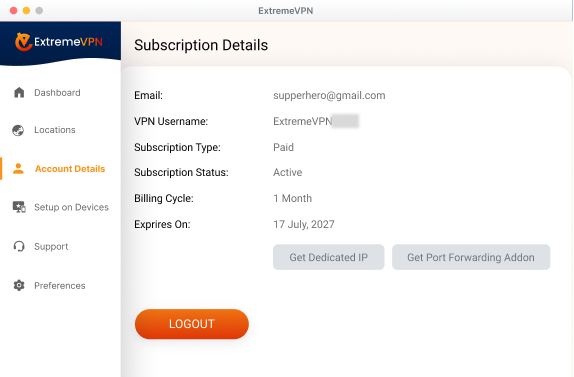 You can now use these login details to set up D-Link DIR-868L Router manually.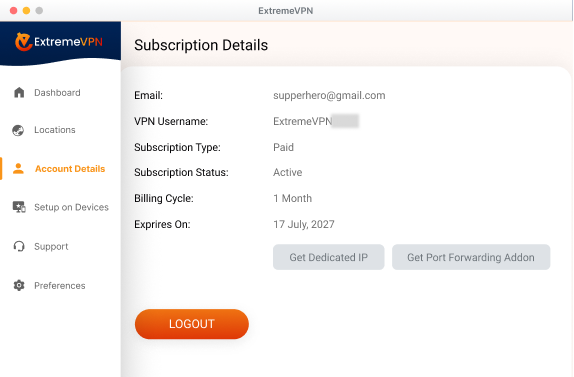 Go to your browser address bar and type 192.168.0.1 into it. It will get you to the router's control panel. Now you can log in using your username and password.
After logging in, move to the Internet tab and press the Manual Internet Connection Setup option.
Now, type the following information in the tabs:
PPTP Server IP Address: Enter the server address you desire to connect to.
Insert your login details (username and password).
Reconnect Mode: Switch it to Always On
Address Mode: Select Dynamic IP
Enter 8.8.8.8 in the Primary DNS Server.
Enter 8.8.4.4 in the Primary DNS Server.
Tap on Save after entering the details, and ExtremeVPN will be linked to your D-Link DIR-868L.
Got help from this article? Share your valuable comments with us. Your recommendations matter to us and everyone else in the entire cyber security community.